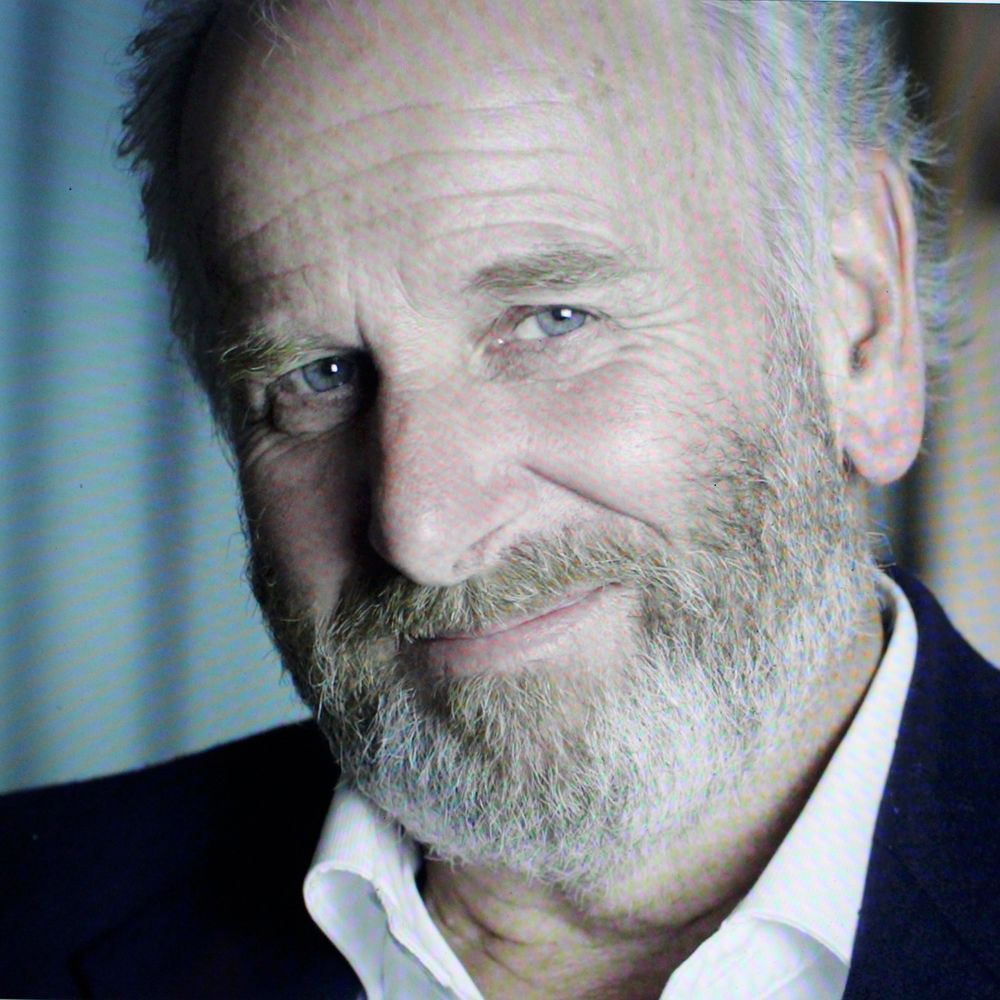 SHAUN DAVEY
Biography
Shaun Davey was born in Belfast in 1948. While continuing his education in Belfast, he moved to Dublin in 1962 and later attended Trinity College before graduating to do an M.A in the History of Art at the Courtauld Institute, London. He returned to Dublin in 1973 to form an experimental band with Planxty's Donal Lunny, then spent two years as lecturer at NCAD before returning to music full-time. Largely self-taught, he gained valuable experience at this time, writing and recording music for commercials, in theatre songs for Stewart Parker's Catchpenny Twist  and in composing and directing music for several RTE TV series and documentaries. In 1979 he began work on The Brendan Voyage, a musical retelling of Tim Severin's voyage across the Atlantic to explore the legend of St Brendan. Recorded in 1980 this was the first of his seven albums originally released on the Tara label.
Since this goundbreaking collaboration with uilleann piper Liam O'Flynn and a symphony orchestra, Shaun Davey's concert work continues to explore common ground between 'traditional' and 'classical'musicians, creating frameworks whereby musicians from both aural and notated traditions share the same stage. Further ambitious collaborations followed, many featuring the voice of singer Rita Connolly; The Pilgrim, Granuaile and The Relief of Derry, which also established his readiness to employ langauges other than English in service of a narrative, eg Irish, Scots Gallic, Breton and Welsh. Later works demonstrate equal ease with Latin and Romanian.
From 1987 Shaun Davey has been in demand as composer for theatre, supplying many scores both for the Abbey Theatre, Dublin (The Silver Tassie, Observe the Sons of Ulster, Well of the Saints, Angels from America, The Crucible)and for The Royal Shakespeare Company where he worked with directors Trevor Nunn, Adrian Noble and Sam Mendez on productions including King Lear, A Winter's Tale, Troilus and Cressida, Pericles,  The Lion, the Witch and the Wardrobe. In the U.S. his Broadway score for James Joyce's The Dead was nominated for a Tony and won the New York Critics Award; in 2011 his score for The Tempest won the Critics Award in San Diego. In 2012 he collaborated with Romanian director Silviu Purcarete on Gulliver's Travels at the National Theatre, Sibiu which toured to Japan and the Edinburgh Festival. In 2016 his score for Trevor' Nunn's producion of Pericles was nominated for a New York Drama Desk award.  A concurrent career in TV included a score for Hallmark's David Copperfield, and saw him nominated twice for a BAFTA (The Hanging Gale and Ballykissangel), winner of an Ivor Novello (The Hanging Gale) and a TRIC award for best UK TV theme. His scores for feature films include Waking Ned Devine, Twelfth Night and Tailor of Panama.
Shaun Davey's output in concert work since 2003 includes a suite for the Dublin Special Olympics, music and concerts with the sean nós band Béal Tuinne, concert tours in Romania with Songs from The Merry Cemetery, film suites, Sea Shanties, Carols and Christmas songs, Sunt Angelis (settings of Latin psalms performed with the RTECO in 2014), Hymn to a Viking Longship, Anthem for DCU, a setting of Florence Nightingale's The Finest of Arts, Nora, songs based on the life of Nora Barnacle, Hymn to a Setting Sun for pipes and orchestra, and Refuge, Concerto for Cello and Orchestra. His music has featured on the Irish schools' syllabus,  His setting of St Patrick's parayer for the protection of travellers, The Deer's Cry, remains his most-performed work.  Shaun Davey is an honorary fellow of the Royal College of Physicians, he has four children and lives in Wicklow with his wife, singer Rita Connolly.