Shaun Davey, Irish composer
Shaun Davey is an Irish composer whose international career spans nearly 50 years. In Ireland he is best-known for The Brendan Voyage (1980), a narrative suite for uilleann pipes and orchestra, the first in a series of innovative concert works designed to explore Irish themes. Much of the power and passion in his writing derives from his individual understanding of how to bring together musicians of both aural and classical traditions within an orchestral framework. Over the years he expanded this concept to include amateur choirs and engaged in many collaborations, most notably with his wife, singer, Rita Connolly (Granuaile), Liam O'Flynn, Seamus Begley, (Béal Tuinne) percussionist Noel Eccles (Special Olympics), Mark Redmond and many more. His melodic and highly descriptive music has featured on the Irish schools carriculum, and his setting of St Patrick's Prayer, The Deer's Cry, for solo voice and choir, has been used on many solemn occasions.  
As a composer for Theatre he worked for many years at The Abbey (The Silver Tassie, Well of the Saints etc) and in the UK at the Royal Shakespeare Company (The Tempest, King Lear etc). In the USA the quality of his theatre scores has been recognised by New York and San Diego Critics awards and by Tony and Drama Desk nominations (James Joyce's The Dead, The Tempest, Pericles, ). Similarly, his music for TV and Film is attested by an Ivor Novello Award, (The Hanging Gale, BBC) a TRIC for best UK TV theme and two BAFTA nominations.
Recent work includes One Hundred Years a Nation for narrator, choir and orchestra, the song suite Nora, Pericles at TFANA, New York, Daniel O'Connell's Hymn, Sunt Angelis for choir and orchestra, and pieces for the Fidelio Trio with Cillian Vallely. His latest concert work, Refuge, Concerto for cello and orchestra, made its debut at the National Concert Hall, Dublin on 17th March 2023 with cello soloist Sinéad O'Halloran and the NSO, conducted by David Brophy.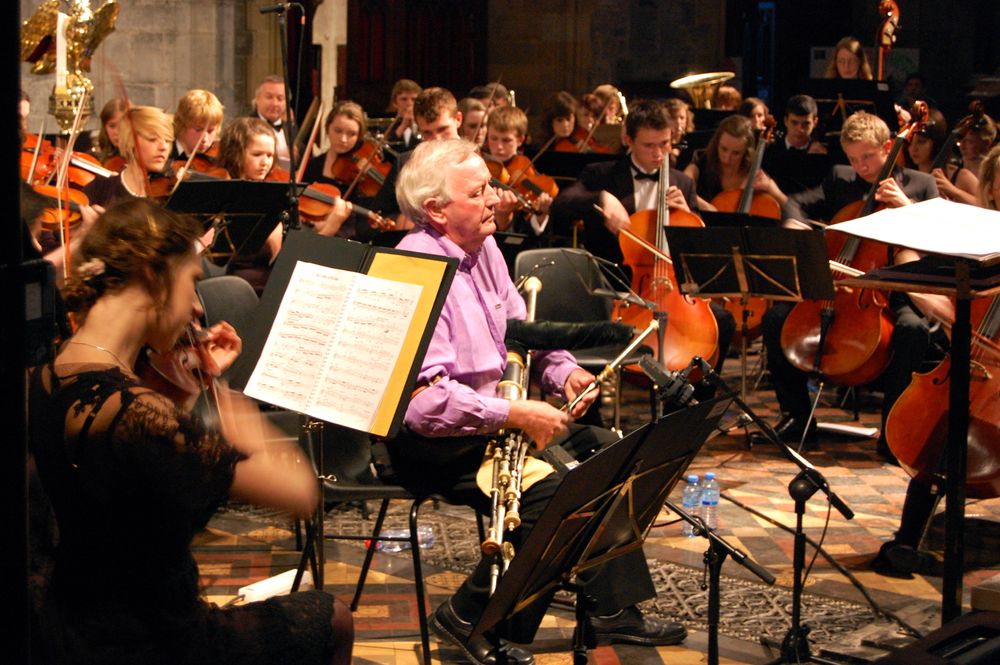 Publishers; Silverstream Music
CONTACT JULIET MARTIN AT  www.silverstreammusic.ie
Media representation; Air Edel, London
SHAUN DAVEY IS REPRESENTED BY AIR EDEL, LONDON; www.air-edel.co.uk